The Essentials for Baby #5
It's not secret we have a boat load of kids, and turns out, you do things A LOT different the fifth time than you did the first time. :) One of my most requested posts around here is the baby necessities we use after 5 kids. I am sharing with you guys my top 8 MUST-HAVES (just add diapers and some milk and you're good to go!)
I waited for about a month to do this post because I really wanted to see what I used every single day before I shared. These are all items we've used frequently, and to which I credit my sanity and organization :) There's a TON of extras that you can get for your little babe (some of which I still have and most of which I've marie-kondo-ed) but these are my absolute must-haves for those first couple months. My goal is to update this list every few months as Memphis grows!
WILDBIRD SLING: I have had lots (read: all of them) of carriers, wraps, and slings but this is hands-down the easiest, smallest to pack and the prettiest! I wear Memphis in this on walks, around the house, at baseball and ballet and virtually everywhere else. It feels SUPER secure, is very easy to put on yourself and wraps them up so cozy. I'm not sure what I'd do without this.
DOCK-A-TOT: I'm not sure how I'd live without this - Memphis LOVES sleeping in here and we carry it around the house and station her in it - it's the coziest little nook. I only had the deluxe size with Norah and already got the grand size for when Memphis outgrows this one, it's that good. And YES - it IS worth the money (sleep = money) PS - Get $10 OFF your Dock-A-Tot when you use the link above!
L'OVEDBABY SLEEPERS: There's a TON of cute baby clothes brands out there and we've bought lots of different items through the years but these are still my favorite for little babies. They fit really well, the fabric is really good quality and they come in every color under the sun. Memphis has about 5 and it's almost all she wears. (also love their leggings and kimono body suits!)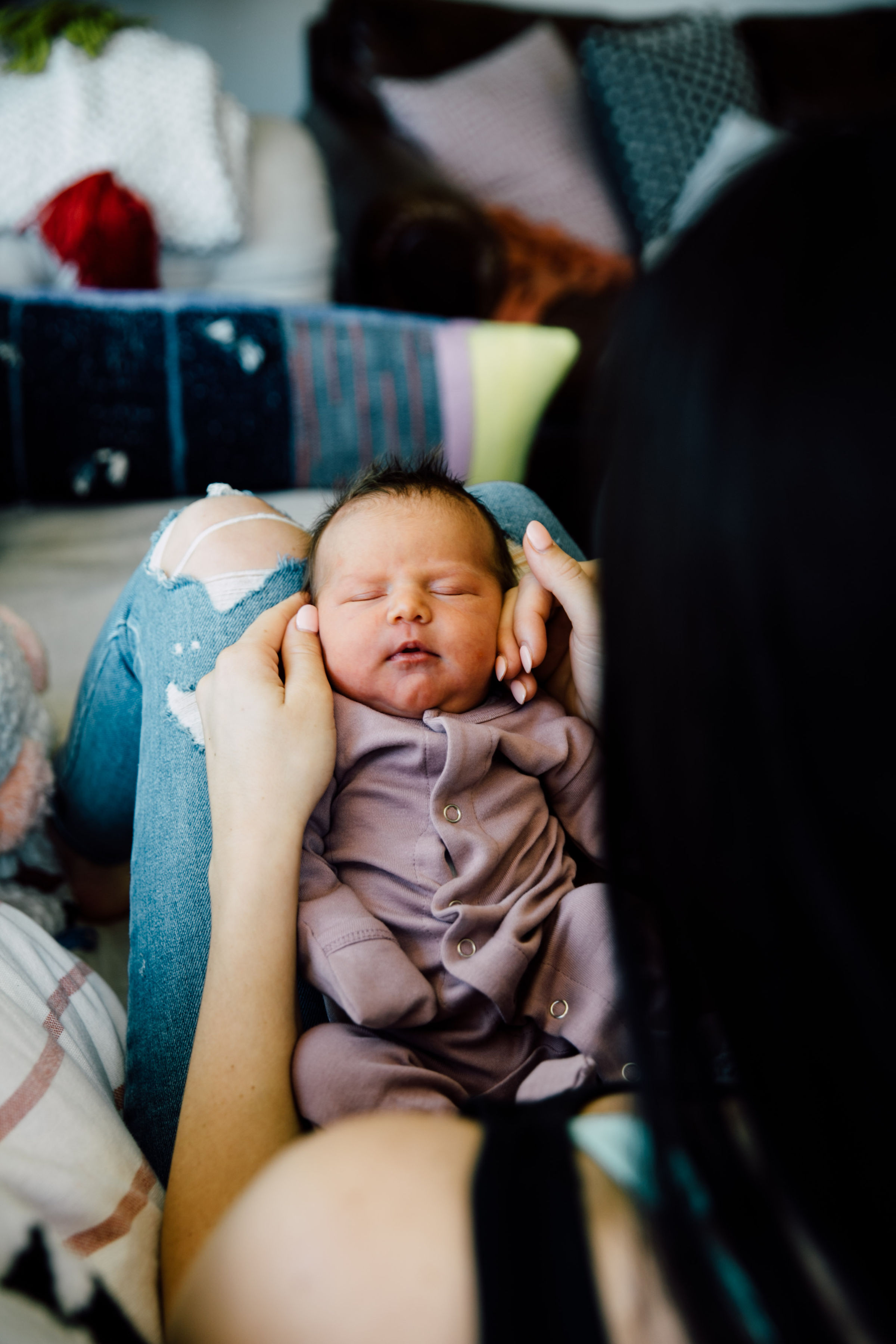 SEEDLINGS BABY PRODUCTS: There's nothing worse than wondering what you're putting on your fresh newborn baby and I love that seedlings is super safe, plant based and totally non-toxic for all the baby needs. We use the diaper rash cream, the baby wash, the wipes, the baby oil and even the linen spray. It has a very subtle sweet lavender scent and is super gentle on that fresh skin!
HATCH BABY NOISE MACHINE: Noise machines are another thing we've gone through (TONS of them!) and this one has been the most durable, versatile and … loudest ;) We actually have THREE of these (one for each of the kid's rooms) and use it as an "ok to wake" light in the big kids rooms. I love that I can change it from an app on my phone and that it turns on automatically and doubles as a nightlight! SO good.
COPPER PEARL SWADDLE BLANKETS: These are my favorite swaddles - large enough to nurse under, drape over the carseat, swaddle super tight and snug, or just use as a blanket. I love the size, they're really soft and there's tons of different colors. BONUS: they're on Amazon Prime (what more could you ask for)?!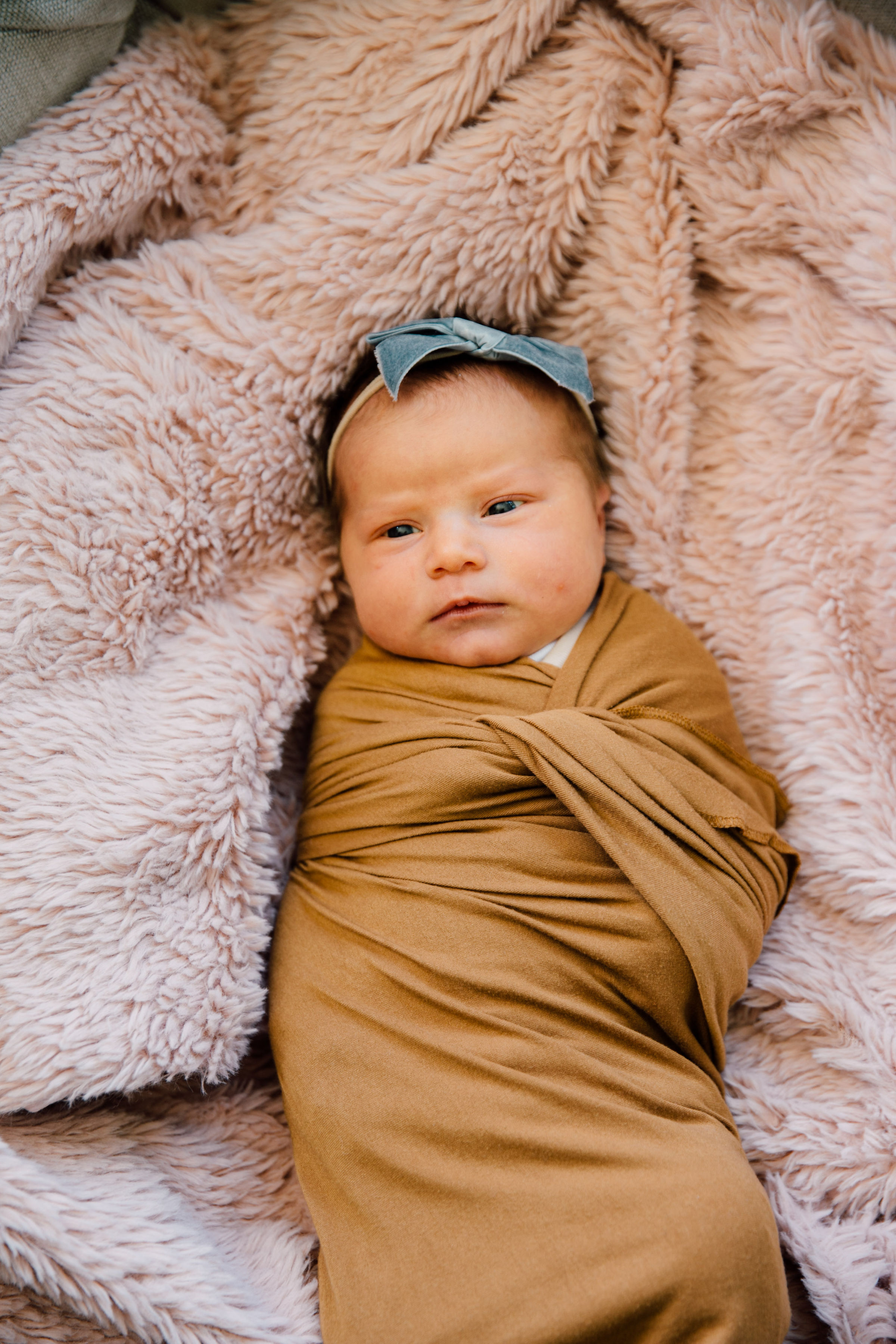 PACIFIER CLIP: We're new to the paci game - Memphis is our first baby to take one consistently! BUT it took me about 2 hours to realize that I needed just as many pacifier clips as I did pacifiers - because looking all over for a tiny paci was NOT convenient. So i ordered all of the clips in the land and have decided these ones are my favorite - easy to clip & unclip, soft and just the right size!
As I said, there are definitely other items we use but these have been the MVPS that I think every mama needs!