Post-baby Gifts for Mama
We have been absolutely SPOILED since Memphis joined us just over a month ago (omg time!) and I've been SO grateful for all the sweet love sent from our friends + family. If you guys are looking for ideas on what to send a new mama (especially one who doesn't need more baby stuff - more on this later!), here's a few of my FAVORITE gift that were just for me ;)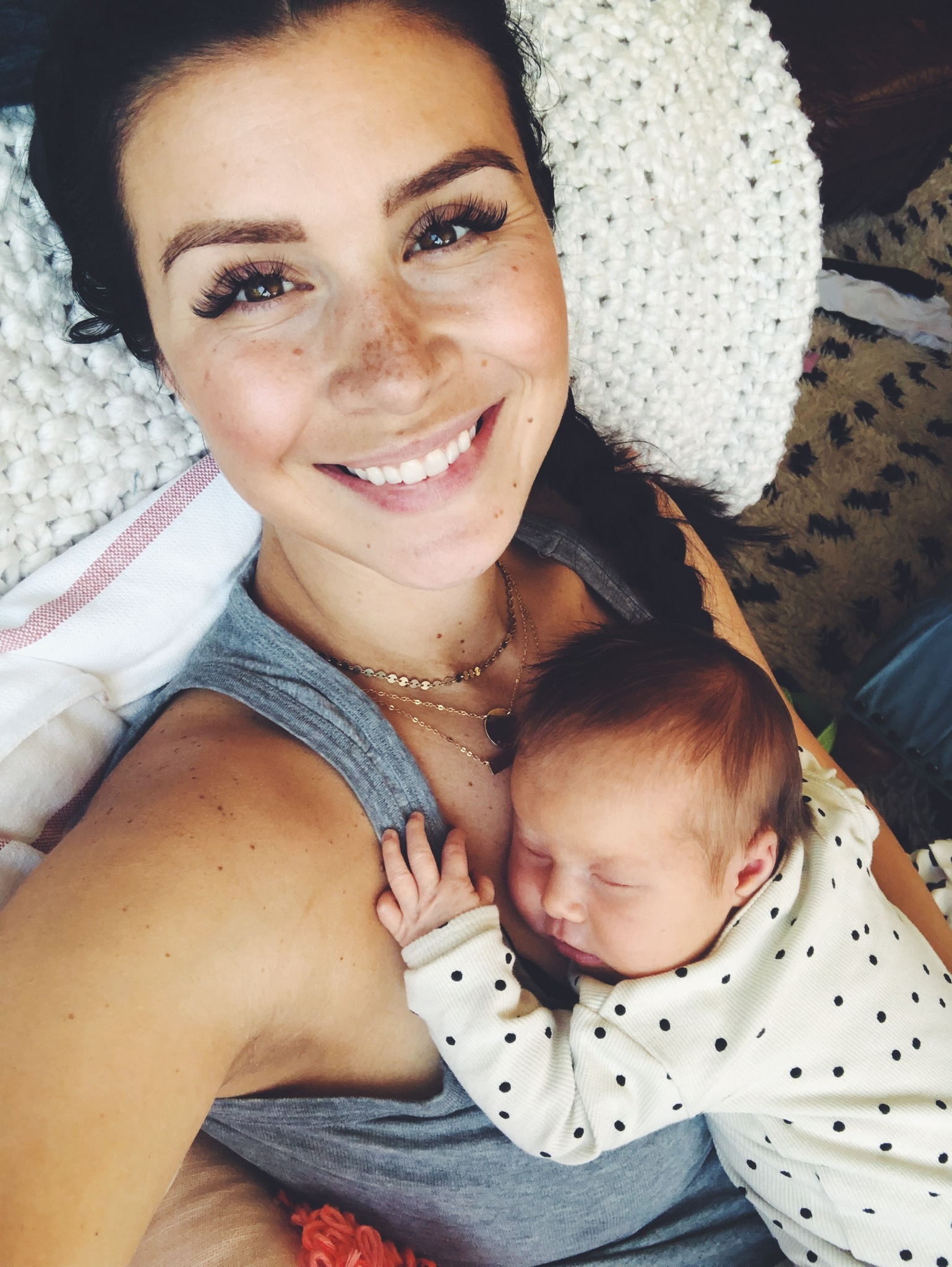 Jenni's Ice Cream Delivery: Ok - it's no secret I have an ice-cream obsession and having this giant orange box show up on our door - packed full of the most AMAZING ice-cream flavors was the BEST surprise EVER! … Jenni's has tons of amazing flavors and I'm already putting in my next order, because TREAT YO SELF!
Farmgirl Flowers: Say adios to old school flower delivery and send someone you love a Farmgirl Bouquet. Hands down the most GORGEOUS flowers I've ever received (we got two deliveries!!!) - packaged perfect and they lasted so long!
Custom Cookies: Maybe the most thoughtful gesture ever - cookies adorned with Memphis' name on them. These are hand-painted and I'm seriously obsessed. A must if you're local to the Seattle area!
New PJS for mama: My friend Rae gave me the CUTEST set of pjs from Madewell and even had the white tee embroidered with "mama" - you guys! How thoughtful is that! These are the perfect touch to make you feel put together when you're wearing a diaper and leaking milk (glamorous, right?!)
A few other things that made my day on numerous occasions: Starbucks delivery from friends, cookies (do you see a theme?) and quick/easy lunch dates (i.e. adult conversation), and so many kind/sweet messages - it's really just the thought that counts, you guys!
What was your favorite gift you received post-baby — for YOU? Would love to hear in the comments!