A Happy Home
It's FRIDAY! Collin's been gone for two weeks (with the exception of a few hours here or there!) and he finally got home last night at 12:30 (ROUUUUGHH!) … safe to say our only plans for the weekend are LOTS of quality time! The kids missed him terribly, I missed him, and we just missed being together.
I've been cleaning house and decluttering over the last few weeks (nesting, anyone?) and have gotten rid of SO much. The difference in our house is amazing - more streamlined processed, much easier clean-up and not nearly as much claustrophobia. :)
I wanted to share with you guys the FIVE things that keep my house feeling happy and clean without feeling totally bare (and how we keep clutter away).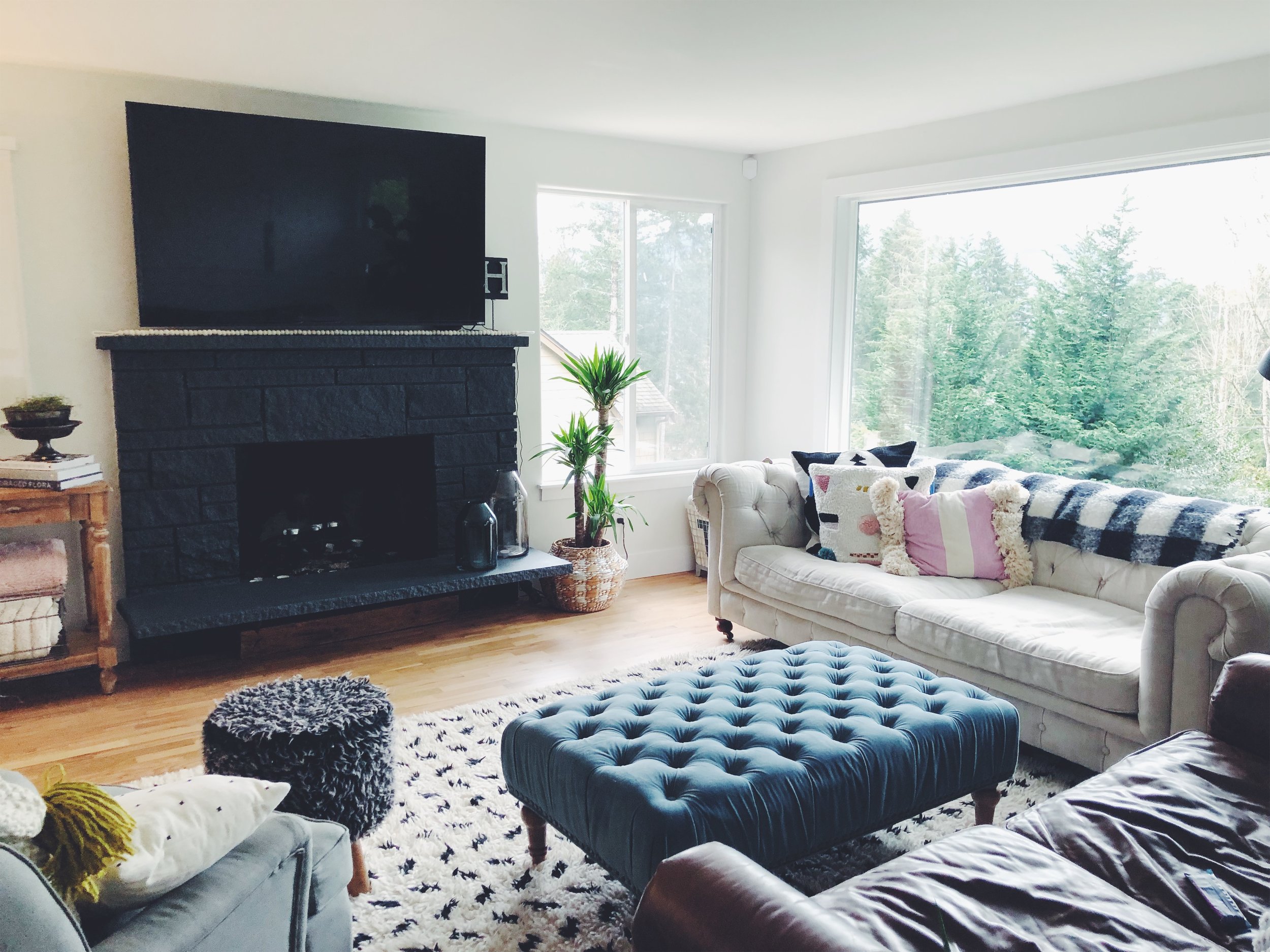 PLANTS / I am not a crazy plant lady, but a couple work wonders for a space. We splurged (when I say "we", I mean "I" because Collin has no idea) on a mature fiddle leaf fig plant from a local nursery (Watsons, if you're in the Seattle area) and it's been the best spent money. It fills a large space and brings some dimension & texture to an otherwise flat space. I like to have fresh flowers on the counter and maybe a plant or two floating somewhere - similar to where you might put a frame (on a stack of books) or in the center of the kitchen table.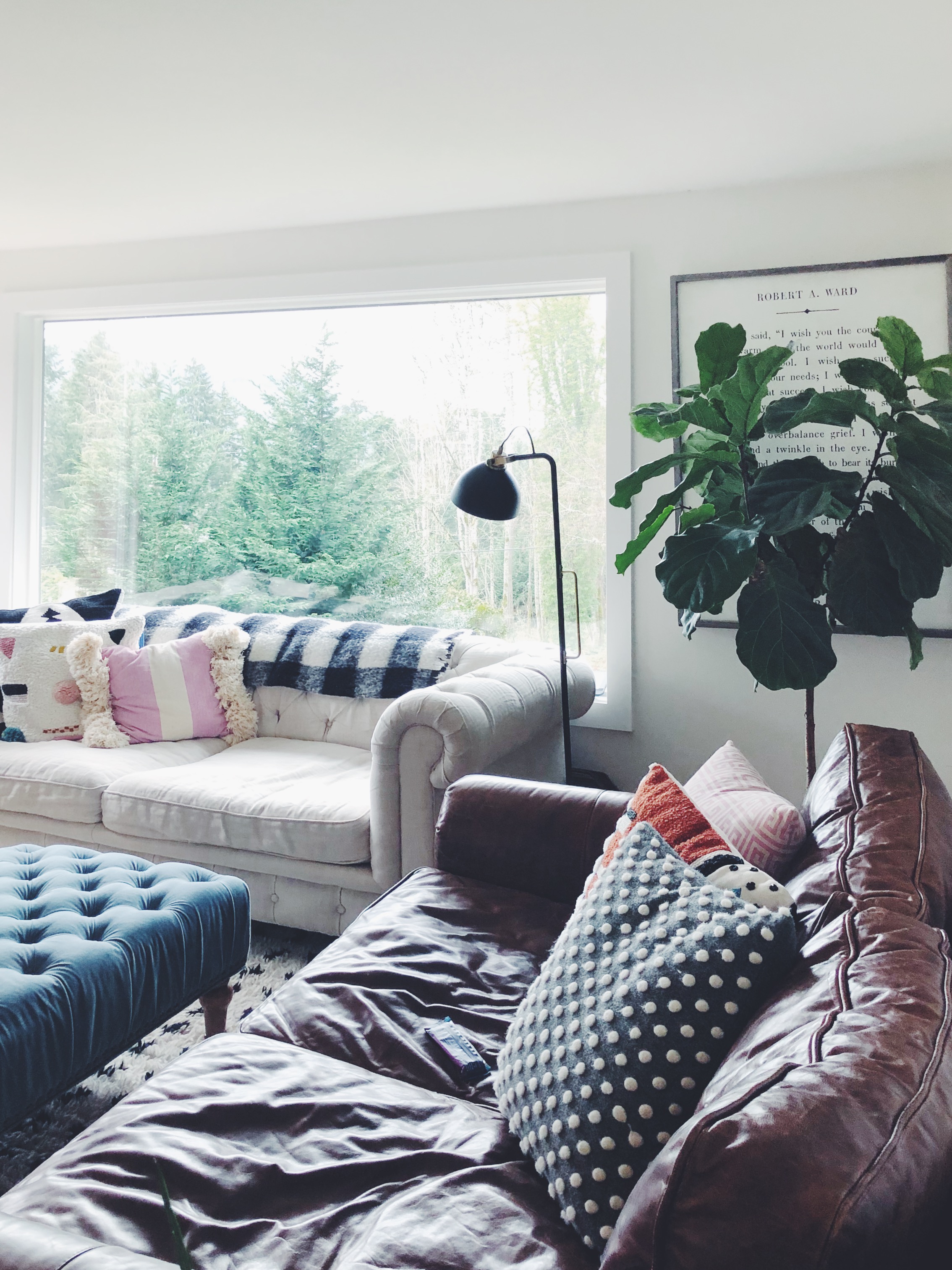 PILLOWS / If i could give you one piece of decorating advice, it'd be to SPLURGE on a couple really beautiful pillows. You can accent with cheaper ones (like the gray dots from Home Goods or the B&W pattern from Target) but making a statement sometimes requires a little more. My favorite spots for statement pillows is Anthropologie (duh), Sugarboo, and any local boutiques that carry smaller brands.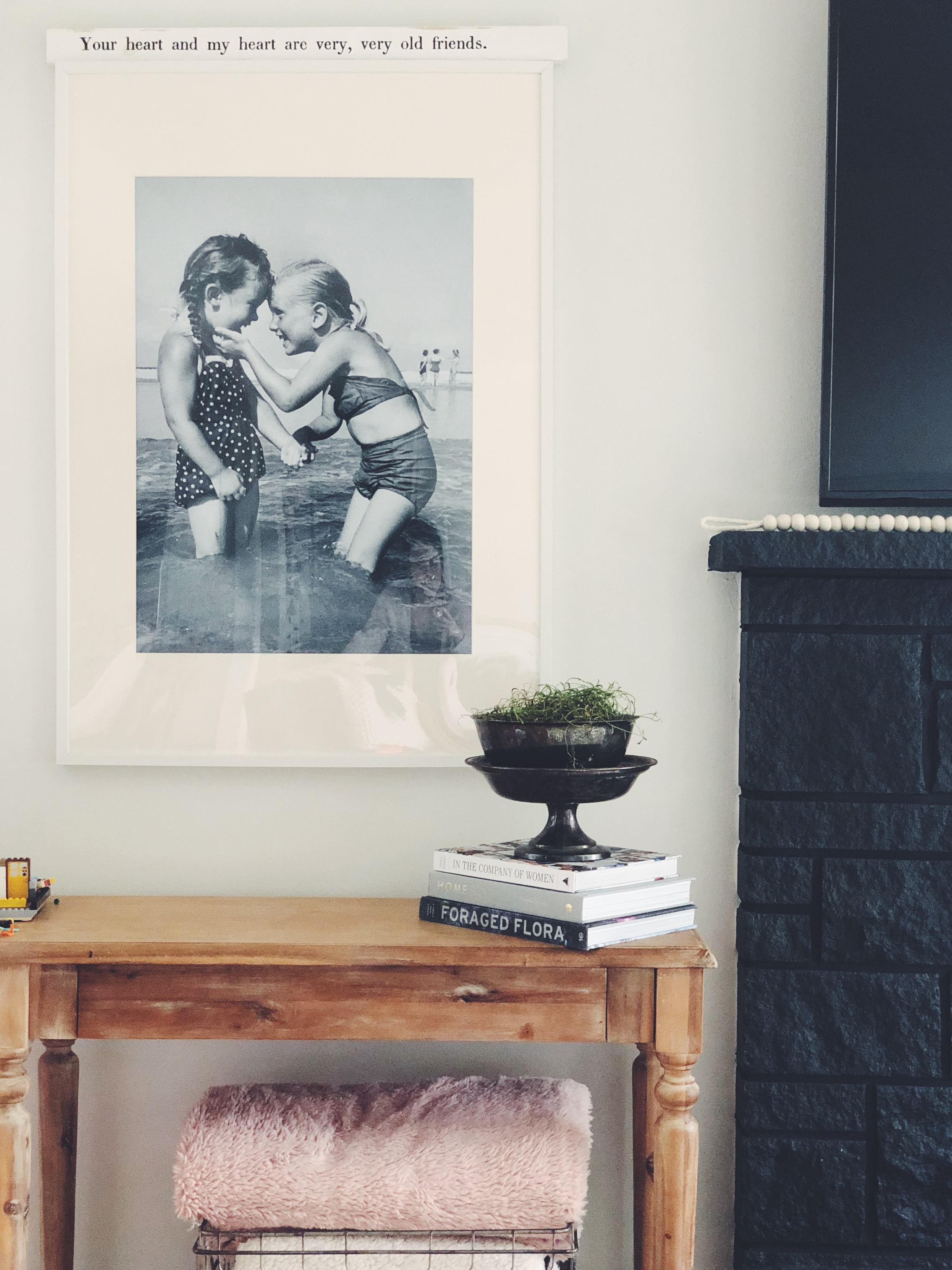 FUNCTIONAL STORAGE / Especially with kids, there's no question that storage is a must. BUT - it doesn't have to look like 15 random baskets and bins overflowing and piles of books or toys in the corner. We invested in ONE large TOY basket for the corner (I bought one that I loved so it didn't bother me to see in broad daylight) and whatever doesn't fit in there goes to the bedrooms or playroom. We have a console table that we use in the living room but I store pre-dinner activities and puzzles in there for when I need something in a pinch. I keep blankets in baskets but if I start collecting too many for the two baskets we have, they have to go. It's about limiting ourselves versus accommodating too much stuff. BOUNDARIES, people!! ;)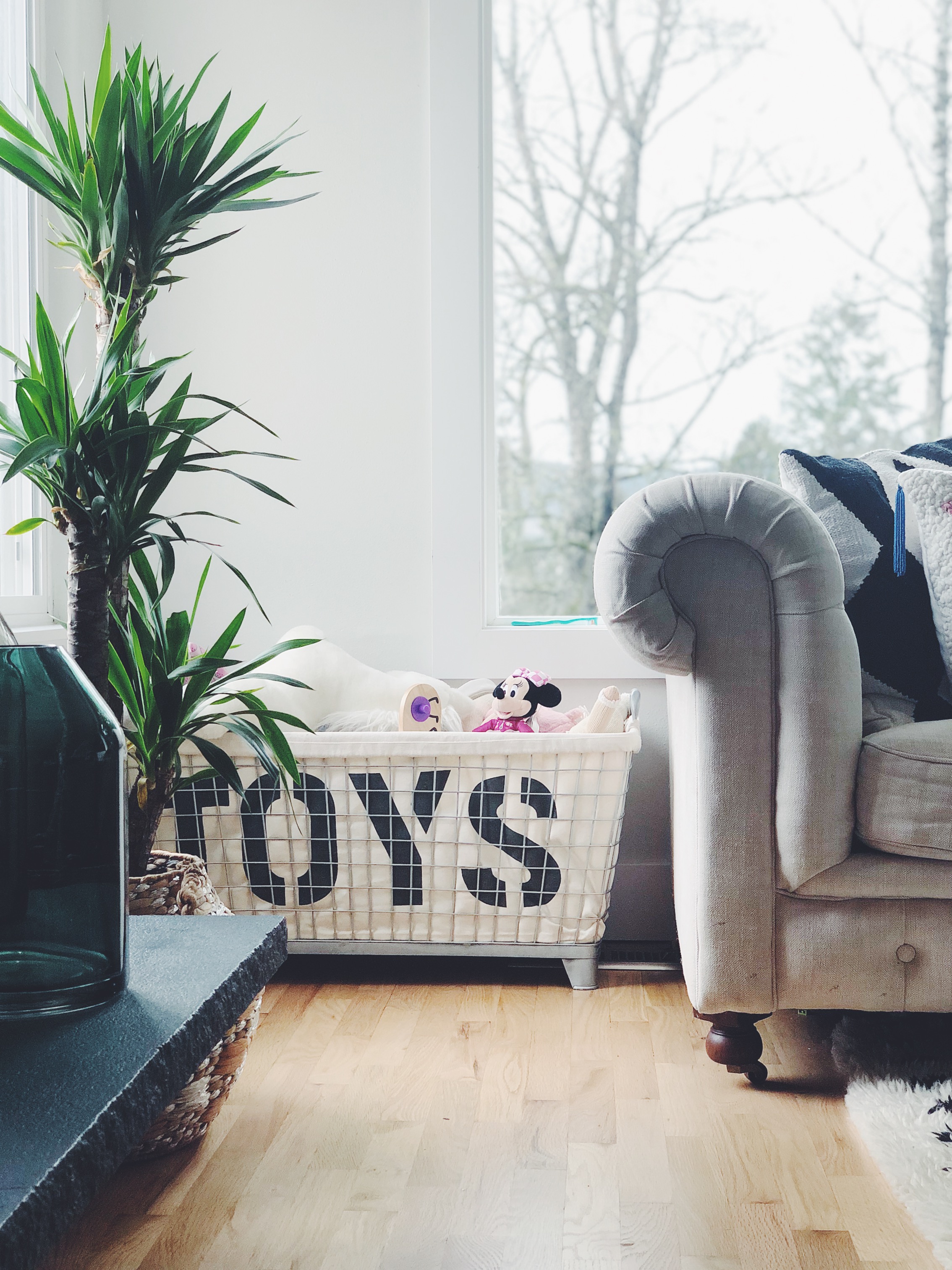 SCENT / I'm huge on the way a house smells when I walk in and I think signature scents are just genius. We have our ARIA diffuser set up where you can see it and keep it pumping two or three of the same blends all the time. I'll occasionally pull out a candle, but honestly prefer the diffuser so much more as I know it's benefitting my body while making my house smell fresh + clean.
CATCH ALLS / Ok, so I'm a "piler" — I love to pile random shit up until I'm ready to take it to it's final destination, but the only thing that does it makes the house feel messy & cluttered (even when it's clean). SO - I've hacked this bad habit by putting drop zones around my biggest problem areas. We have a simple (fairly large) basket that lives upstairs and if something needs to go down, it goes in the basket. Once it's full, I take the whole things downstairs and sort. We have one in the garage, one downstairs and one by the door as well. This hides the piles but still allows the process to work. I can't even tell you how much clutter this eliminates in our house.
Nothing makes being home more enjoyable than a space that's easy to relax in - cozy but clean! Happy Friday, friends!!