Life Lately
I'm at my desk, watching the sun glare over the white capped houses and wishing I ilved somehwere that it was either sunny & snowy or sunny & 75 year round - is that too much to ask? I'm throwing a little "Life Lately" at you this afternoon, as it's been too long!
WHAT WE'RE EATING:
All the things we shouldn't be ;) We've been on a treat binge since what feels like Christmas and I'm not complaining. However, I've been consistently cooking dinners (less takeout, more real food!) and this cook book is my current FAVORITE. SOOOO GOOD!
WHAT I'M REMINISCING ABOUT:
Palm Springs! We had the best time and are already plotting our return!!
WHAT I'M LOVING:
My INSTANTPOT! What a game changer. I've talked before about meal planning (or my lack thereof) and this guy has made it so much easier to be an "on the fly" chef. Frozen chicken to shredded chicken in 13 minutes? Yup. (Here's that)
WHAT WE'VE BEEN UP TO:
Playing in the snow, lots of birthday parties, Crepe Breakfast, lots of quality family time, some valentine's cookie making, a whole lot of cozy naps and we even managed to sneak in a couple date nights!
WHAT I'M DREADING:
I'm working really hard on not dreading anything!! I listened to a Podcast by Brene Brown (Super Soul Sunday, Pt. 1) and she talked about leaning into joy, not foreboding joy by dress rehearsing tragedy and just practicing gratitude! So instead of dreading anything, I'm practicing gratitude for what would otherwise be a negative.
WHAT I'M WORKING ON:
Im almost done with our master bedroom revamp and I can't wait to share it. We haven't touched our room since moving in about 4 years ago and it was desperate for a fresh look. We finally upgraded to a king size bed because #allthebodies :)
WHAT I'M EXCITED ABOUT:
Our OILS! I know I've professed my love before, but it's just so exciting to watch them work time & time again. It really feels like magic and I'm so thankful!
WHAT I'M WATCHING/READING:
Reading? Ask me in 10 years when my kids are in school.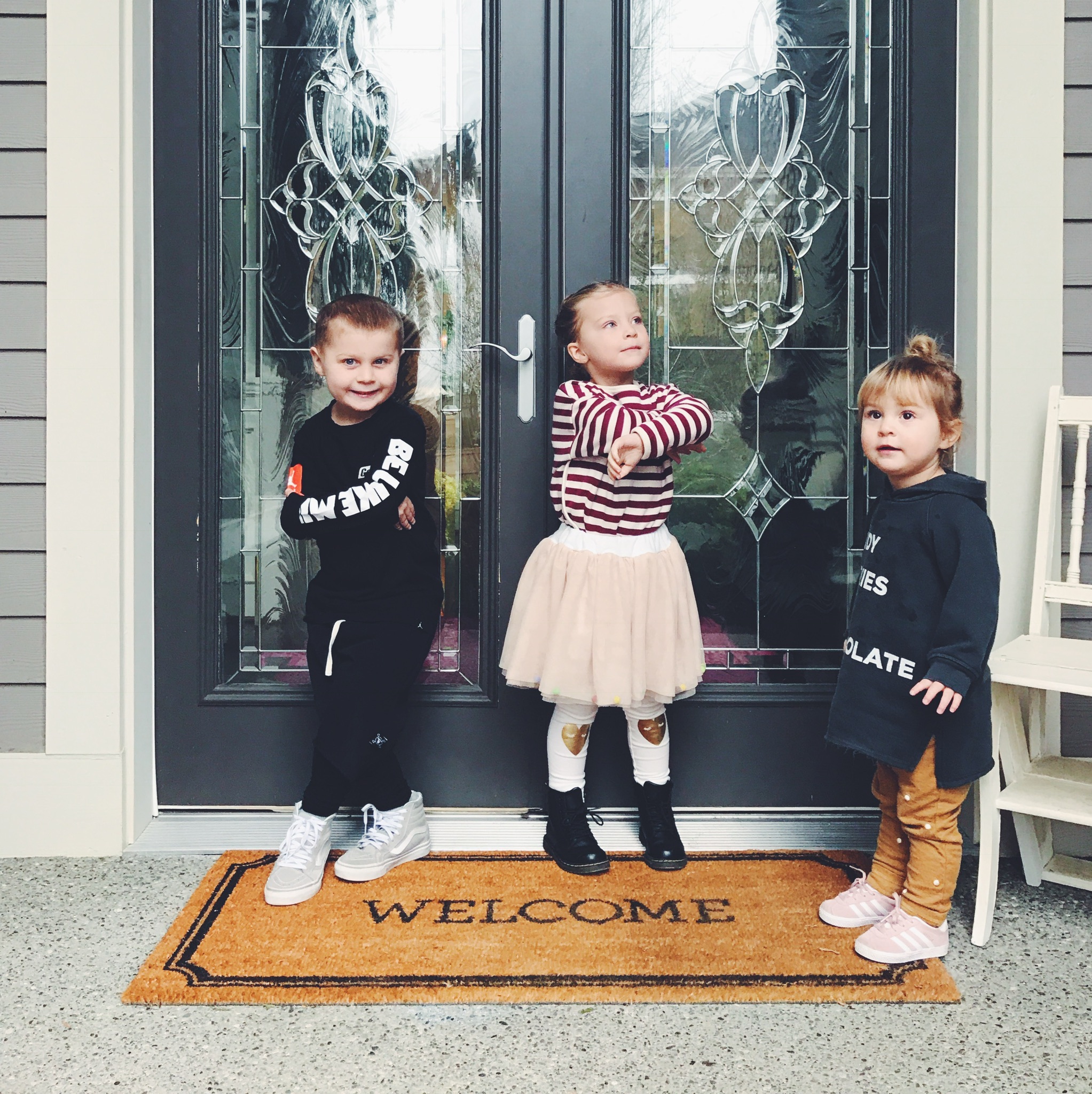 WHAT I'M LISTENING TO:
Well, I'm listening to a lot because ever since Alexa moved in (we are already at 3 Alexa's...), the tunes are playing non-stop. Baylor has a heavy rotation of "Fishing in the Dark", "ghostbusters" and the WSU Fight Song" and the kitchen Alexa plays a lot of Ed Sheeran and John Mayer.
WHAT I'M WEARING:
Athleisure for every occasion! I've always had a steady rotation of athletic wear (because jeans stress me out - and don't even get me started on people who relax in jeans... #idie) My current favorites here (on sale!!) & here.
WHAT I'M LOOKING FORWARD TO NEXT MONTH:
We're doing a trade show for my collegiate apparel line, an essential oils Make & Take party (if you're local, let me know and I'll send you an invite!) and hopefully lots of date nights. Because #morequalitytimewithmyhusband is my march mission!
WHAT ELSE IS NEW:
Project Rise is on AMAZON! Go get yourself a copy ... it's that good good!