Life Lately
WHAT WE'RE EATING:
Well, apparently everything. I've gained just about the same amount of weight (35 lbs! for those of you who love details) so far in this pregnancy that I gained with both girls, full term. SO... not sure what that looks like for the next few months, but just know, I'm eating all the things. Current cravings are Haagen Dazs coffee toffee icee cream bars, and pistachios.
WHAT I'M REMINISCING ABOUT:
I've started talking to Baylor about his 5th birthday party plans, and between that and our fourth baby coming very soon, it's bringing back so many memories of becoming a mama in the first place. It's amazing how quickly time passes, yet I remember so many tiny details. Those days were hands-down my most cherished time of my life thus far.
WHAT I'M LOVING:
TopShop Maternity clothes, the elastic waist trend, and all the fun summer clothes that have arrived for the kids. I always just bought these for the pool/lake this summer and can't wait to break them in!
WHAT WE'VE BEEN UP TO:
We did the spring fair last week, we've been gathering all the summer things for an upcoming vacation and doing every level of spring cleaning you can imagine. If you follow my instagram stories, you know what I mean. I recently bought a label maker and it's really been game on since then. Our pantry has never looked better, there isn't a stray hairband to be found around here, and we're going through cleaning supplies like it's our J.O.B.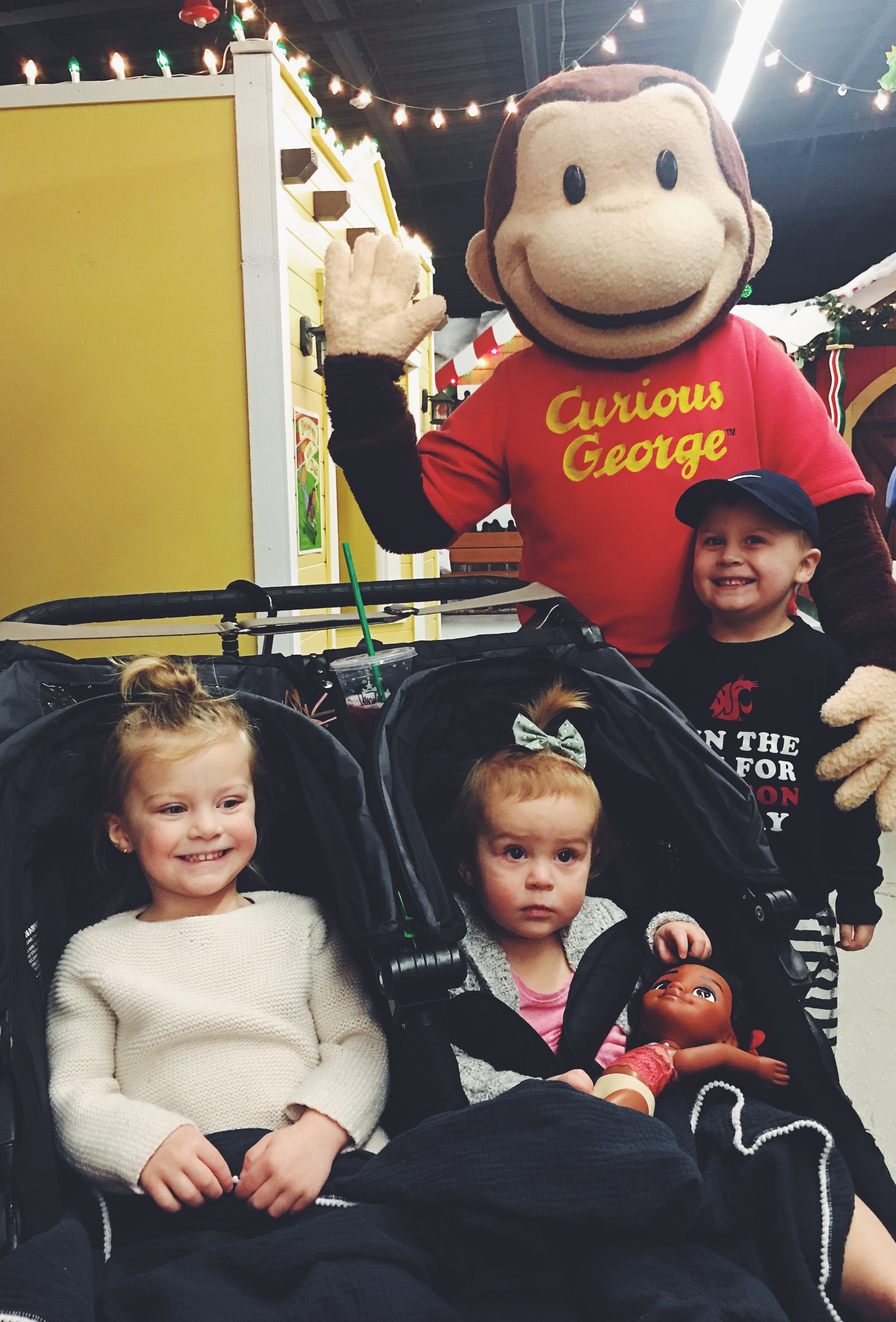 WHAT I'M DREADING:
I have my glucose test coming up & it's just the worst! I always opt for the lemon/lime flavor and dump it over ice before I chug it, but seriously, it's just gross.
WHAT I'M WORKING ON:
With a fourth baby on the way, there's lots of changes coming to my blog & shop, and some of them are already underway. I'll share more once we're a bit further along in the process, but in the mean time, I'm just excited about the changes to come!
WHAT I'M EXCITED ABOUT:
SUN! We're headed out of town very soon on a little family vacation and it can't get here quick enough. Pool, beach, no cooking and a little r&r are all high up on the agenda and I couldn't be happier!
WHAT I'M WATCHING/READING:
nothing. I'm so pathetic! Aside from our nightly Jimmy Fallon, and a handful of blogs, it's pretty dark in terms of entertainment over here. Too many other things going on in real life!
WHAT I'M LISTENING TO:
Moana soundtrack. Burned into my brain. I'm starting to feel like the ocean is calling me.
WHAT I'M WEARING:
The new lululemon naked sensation leggings (holy goodness these were made for people who hate pants), a lot of TopShop maternity, and let's be honest, my bathrobe. #wheninrome
WHAT I'M LOOKING FORWARD TO NEXT MONTH:
We're headed to the coast for a couple days (the perfect little seaside village of Seabrook!) and have a few other weekend getaways planned before we're homebound for the rest of the summer!
WHAT ELSE IS NEW:
We got a new car! I traded in the minivan for a suburban - we had such a rough winter and I was homebound far too often due to snow. The kids think the best part is the two tv "screams" and I'm over here trying to get on SharkTank with the first suburban to offer sliding doors. My heart is passionate though my efforts are futile ;)
Happy Hump Day!