Life Lately
The long weekend is officilly over and we're still having a rough time transitioning back into a routine. BUT, the good news is, we're two days shy of Friday and the sun is shining! A little life lately for you:
WHAT WE'RE EATING:
My current pregnancy craving is hummus & pita chips, but let's be honest, that's not all we're eating. Have you guys tried the Ben & Jerry's Pint slices? It's basically a horizontal slice of ben & jerry's coated in chocolate and it's pretty much what I live for at this very moment. We've also been barbequing a ton - a few things coming off the grill: barbecue ribs, dijon parmesan corn (grill corn until it's nice and blackened, once off the grill, coat with a 50/50 mix of whole grain dijon & mayo, and then top with parmesan cheese. Slide under the broiler for 1-2 minutes and you'll die & go to heaven upon first bite!), teriyaki steaks, asparagus and of course, lots of burgers & hot dogs! Also, s'mores.
WHAT I'M REMINISCING ABOUT:
Preschool is almost wrapped up for the year and I just can't belive how quickly it passed by. I was a nervous wreck to send my first baby off to school and it's so cool to see how much he's learned in grown in one short year!
 
WHAT I'M LOVING:
Our weather! We've been alternating between the pool, the sprinkler and the park for 2 weeks straight and we have no intention of stopping! I bought this pool from Target on our first sunny day (they always sell out) and it's seriously the best $30 I've ever spent.
WHAT WE'VE BEEN UP TO:
Lots of time at the pool, a ton of doctors appointments (which means lots of time at Nana's!) and still lots of organizing. We went out of town for the weekend and while it's never easy, it was totally worth it. The kids had the best time ever watching Cougar Baseball and I ate my way through Pullman, which is always a treat. We also stayed at a fancy hotel in Spokane one night and Collin upgraded us to the penthouse suite, which was mind-blowing for the little people :)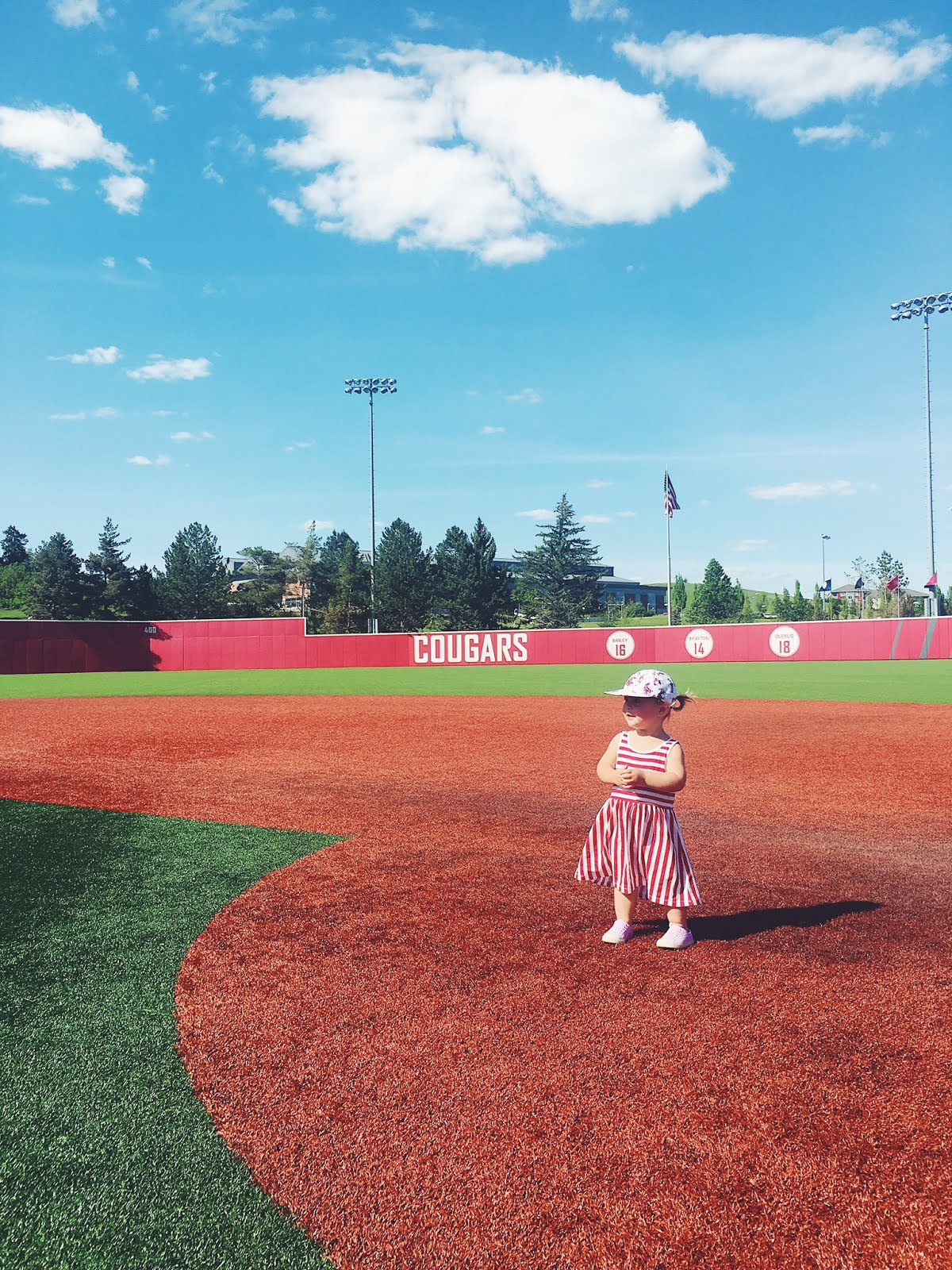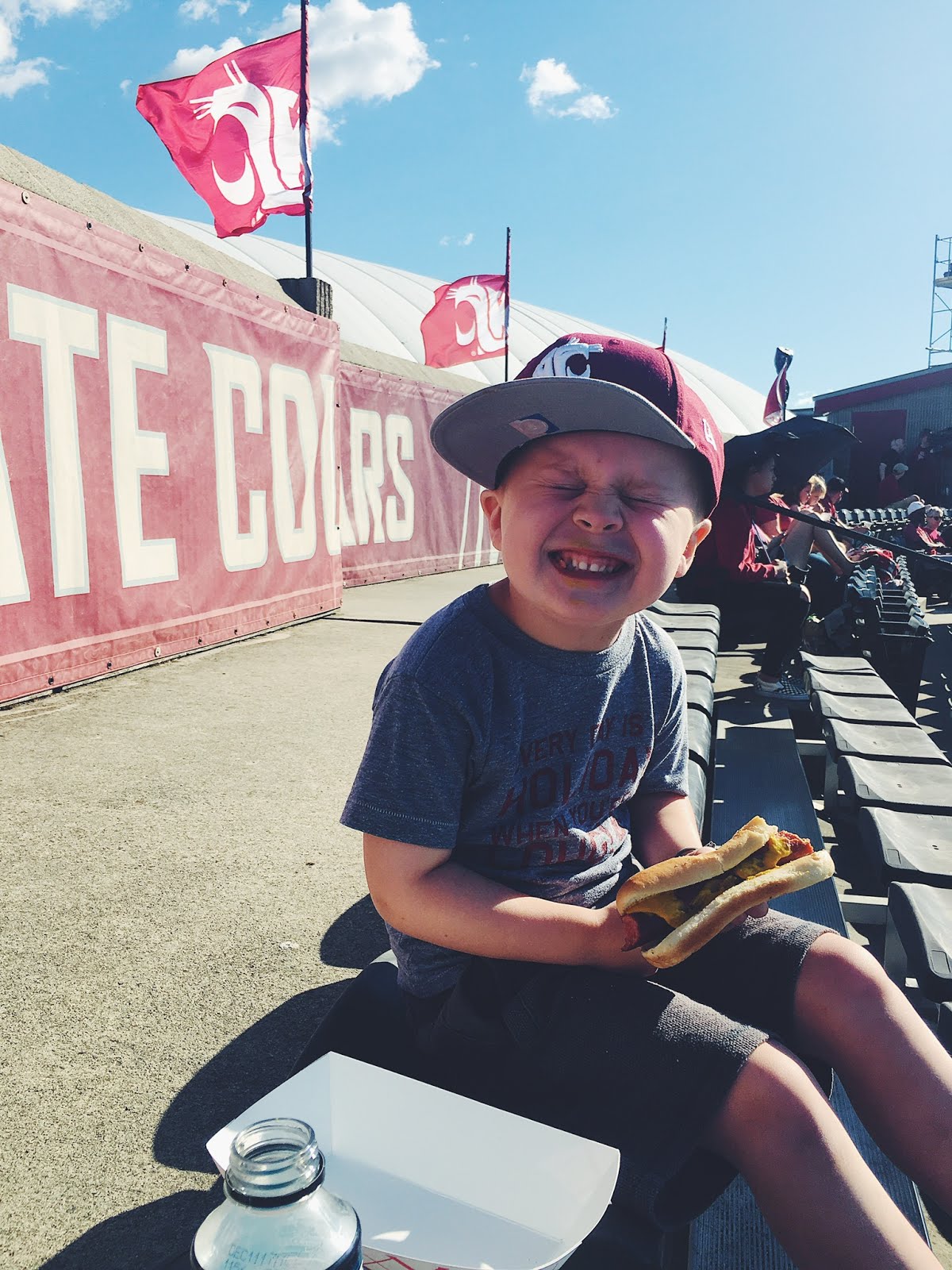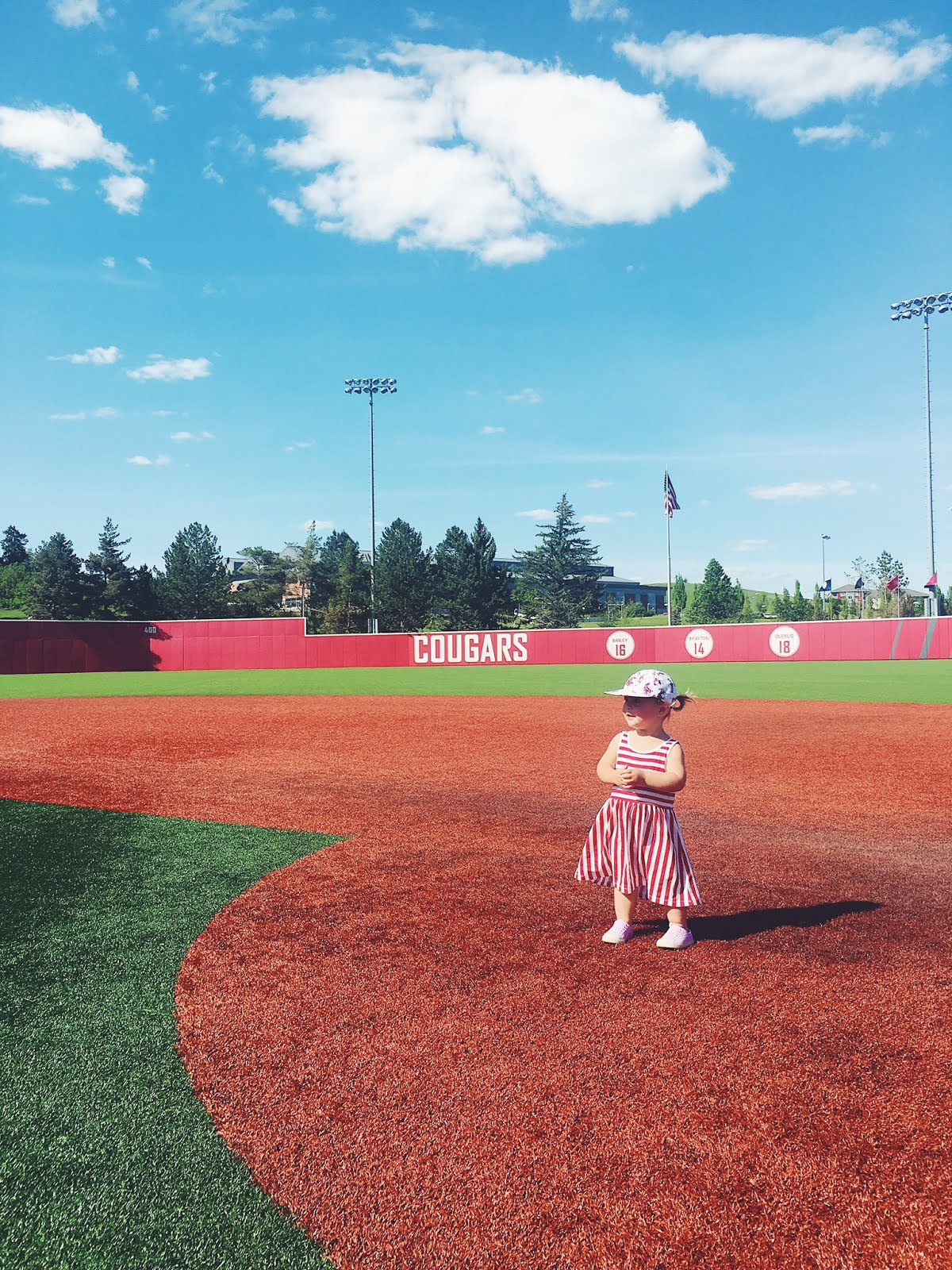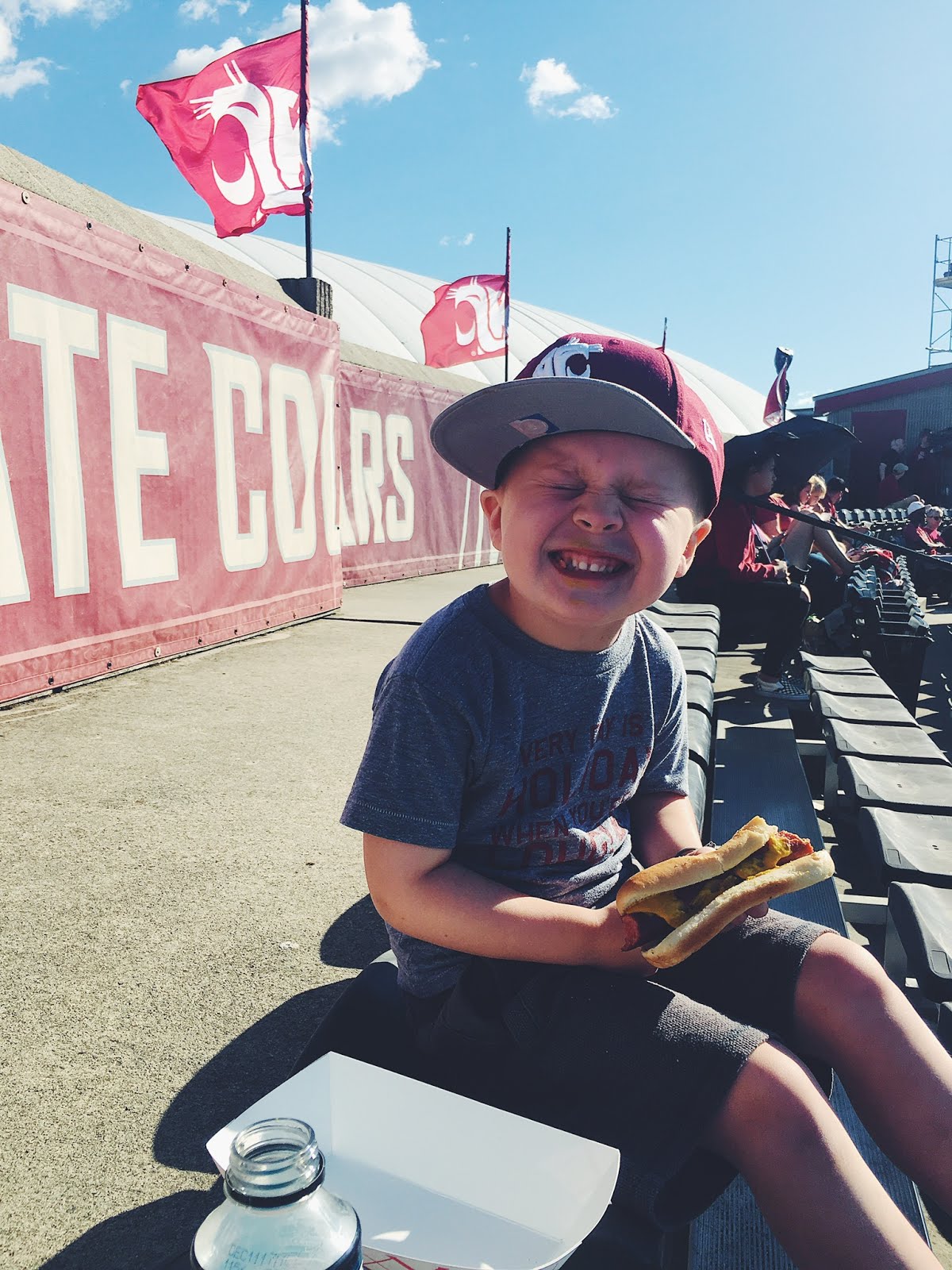 WHAT I'M DREADING:
Absolutely nothing!

WHAT I'M WORKING ON:
Cleaning, organizing, nesting & garage sale-ing. We have a huge community garage sale every year so we're stacking lots of stuff in the garage to sell. Every closet, drawer & cupboard in the house has been emptied & organized and I'm confidently taking spring cleaning straight into summer :)
WHAT I'M EXCITED ABOUT:
This BABY! The anticipation is growing and I'm starting to pick out going home outfits, hospital outfits, diaper bags and all the fun stuff that goes along with bringing a new baby home. High on my list is this diaper bag.
WHAT I'M WATCHING/READING:
The best part about summer is how little the TV is on and how much we get to just be together & play! I haven't even started watching the Bachelorette, which is totally cray.
WHAT I'M LISTENING TO:
Collin did an amazing & inspiring podcast a few weeks ago that I loved listening to, and otherwise, it's a lot of Zac Brown Band, Eric Church and whatever else goes with pool sittin', beer drinkin' (i wish!) and sun tannin'! ;) Also, lots of "the ice-cream man" jingle - that guy trolls our neighborhood like it's paying his mortgage!
WHAT I'M WEARING:
Elastic is the new black. Seriously though, shorts (these and these - on sale!) are on repeat, along with this dress (which Baylor told me I look "squished" in...)
WHAT I'M LOOKING FORWARD TO NEXT MONTH:
June is full of birthdays (Baylor will be FIVE!!) and end-of-school activities. Baylor has requested a John Deere party so I'm on the hunt for all the green & yellow. Send recs my way, please & thank you!
WHAT ELSE IS NEW:
I closed my shop (for now at least!) and it's as glorious as I expected. I'm spending time building out some other exciting things and will re-open before the baby is born.
Hope you're having an excellent week so far - this one is extra short which is always a treat!