Friday Favorites
We're in FULL summer mode over here - the kids have been wet more than dry, the snacks in the pantry are looking rather bare, and the house stays strangely clean with everyone outside all day. Safe to say we're pretty happy about the whole situation.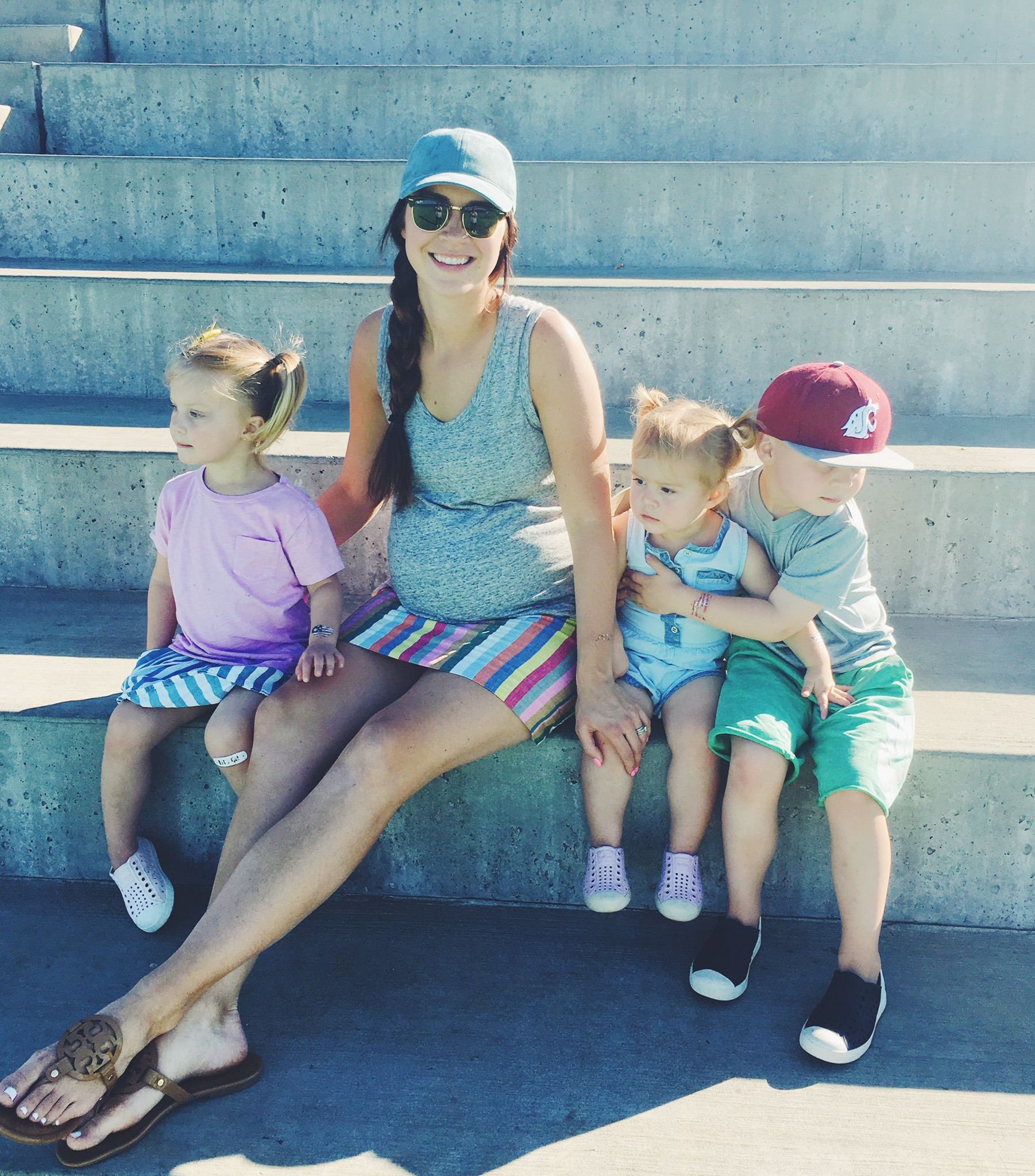 Baylor's birthday was yesterday and we had the BEST day celebrating. We started off with chocolate croissants & presents to unwrap, headed to the John Deere store for some shopping (my personal hell, his happy place), and had a little lunch before naps. After everyone woke up, we piled in the car and went to Point Ruston (this is so fun, if you're local!) for dinner and a little walk. The kids were drenched in the splash park, Baylor was happier than he's ever been and the night ended with shirtless kids, icecream covered thighs (theirs, not mine, although a girl can dream), and a very seamless bedtime - sleepy babes for sure!
We have a busy weekend celebrating our big five year old, but I wanted to jump off the Birthday train for a hot second and share some of our Friday Favorites, 4th of July style! It always comes so quickly after Baylor's birthday and this year, I'm finally ahead enough to prepare!
This flag is such an amazing statement for any room, but would also be perfect party decor or would look amazing on the front porch!
We LOVE decorating for the 4th and this downloadable art print by the always amazing Lindsay Letters is my very favorite thing to bring out each year.
This swimsuit (for the girls) and this little number for those boys are high on my list ... but can I justify another suit?!
We usually spend 4th with the friends doing a potluck style BBQ on the lake, and this year, I'm thinking I need to make THIS! These popsicles are also making me drool. Another easy treat for the 4th is Monster Cookies with red white & blue m&ms. They're always a crowd pleaser.
These beach bags are SO big, look so cute holding toys or are perfect for carrying all the random things that find their way to the beach! We own more than one... or four.
Hope your weekend is full of all the summery things like icy cocktails, sun kissed shoulders and at least one ice cream cone. As you can tell, we're really into minimalism over here :)