Winnie's Nursery
Without question, my favorite rooms in our house are the kids rooms. Each has been carefully curated to reflect their personalities, all while hopefully feeling like an extension of our home. My goal in the kids rooms is to always use pieces that will transcend through time - because I'm not about to spend $800 on a piece of furniture that's going to be "SUPER LAME" when they're 13.
Winnie's nursery was the first time I actually knew the gender of the baby, so it was really fun to take it up a level in the girly department. The fuschia over-dyed rug was my first purchase for the room and really set the tone!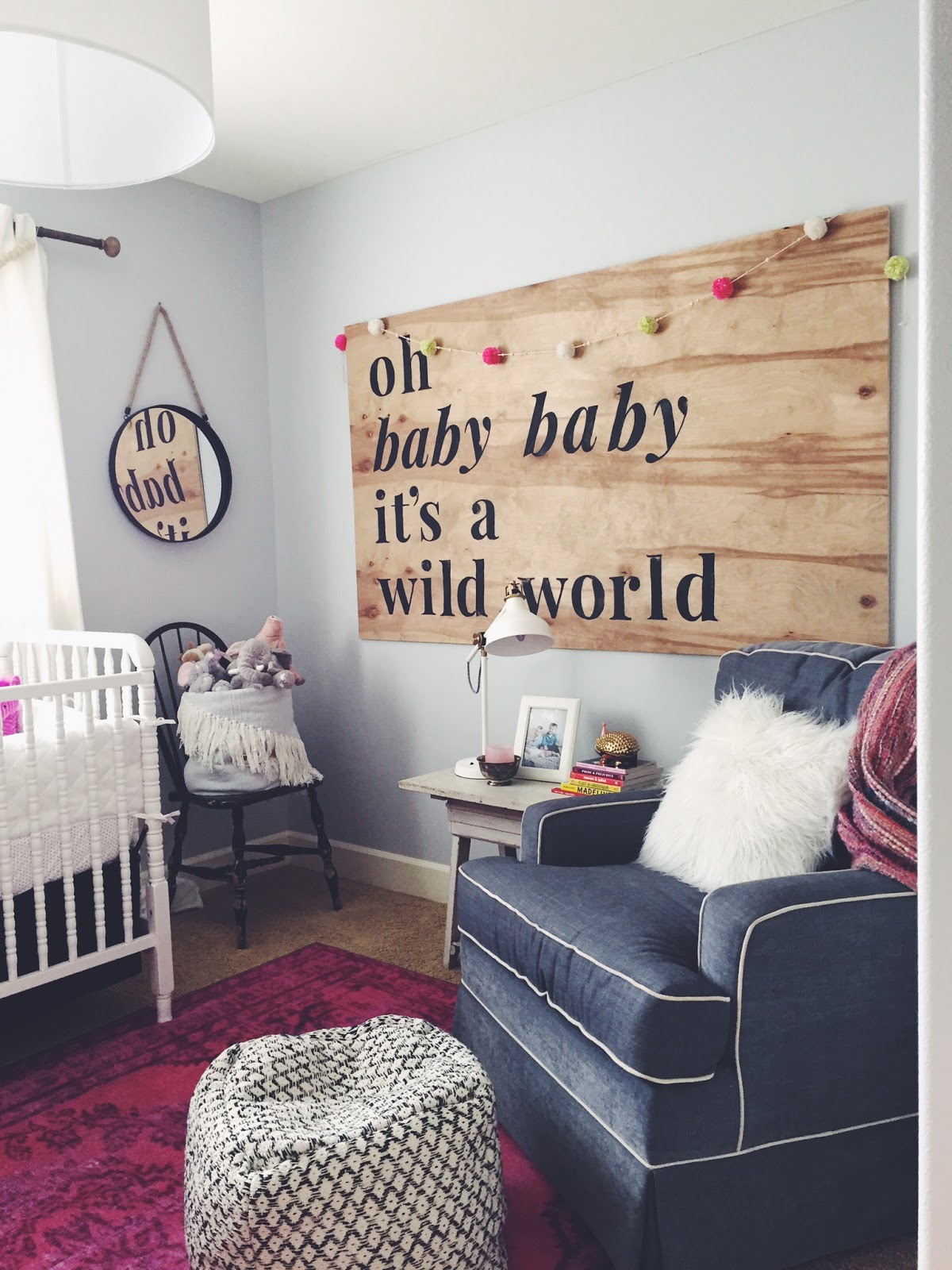 We also knew her name was going to be Winnie Wilde pretty early on, so we searched high & low for a quote that we could use for this sign. This, is definitely my favorite piece in the room and was truly a labor of love. I hand painted the sign, antiqued it and then stained the final product. I love how it turned out and it makes such a huge statement without the major price tag.
The dresser was the same one we used in Baylor's nursery, which brings back all sorts of hormonal emotions. How can he possibly be turning 4 this year. I get all misty just thinking about it. The polka dots on the wall are just vinyl and I used my Cricut Explore to cut them out (that makes me sound like a total scrapbooker...)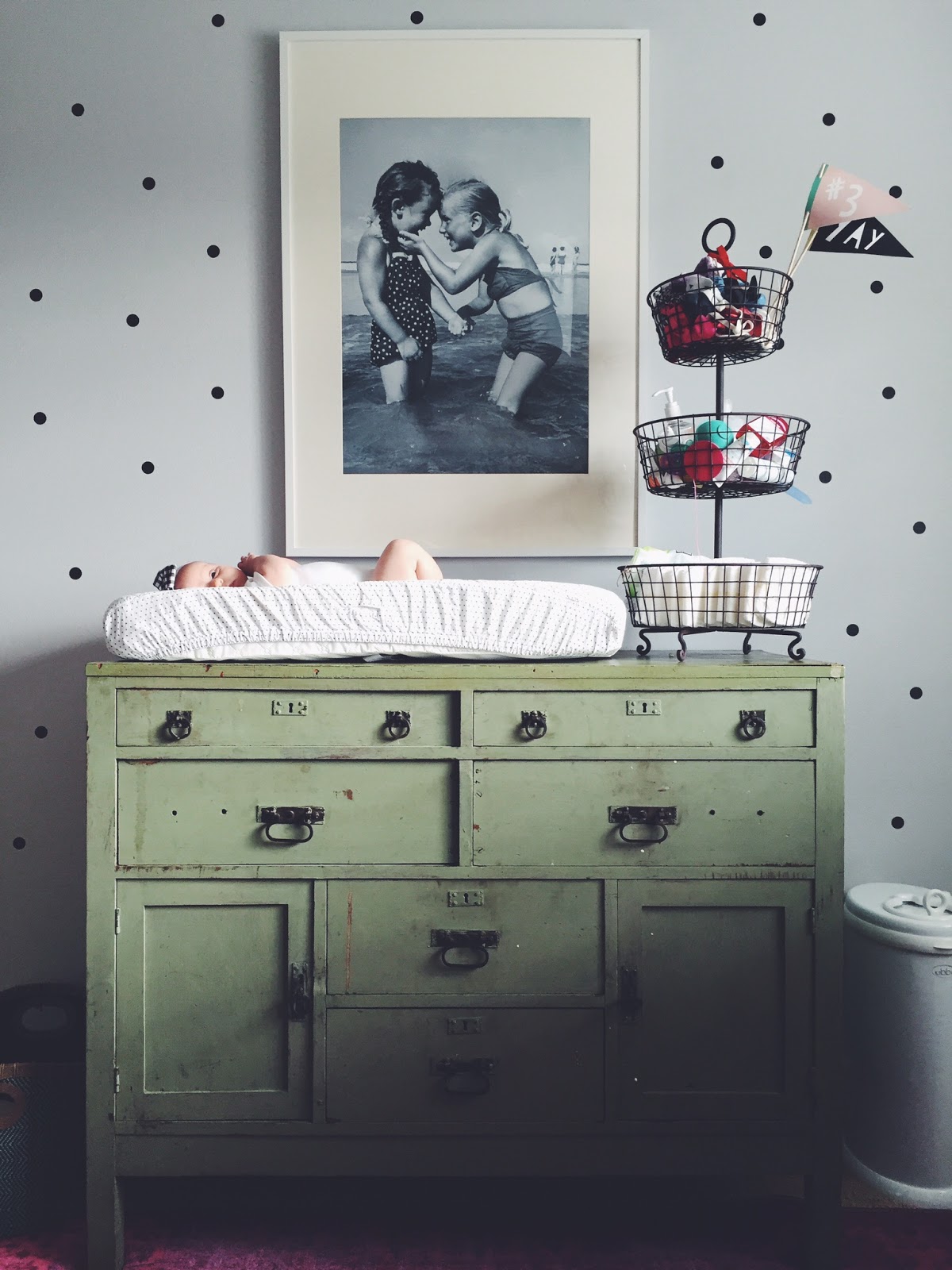 Art.com is easily my favorite source for old photographs and statement pieces. I love the whimsy of this photograph and think it adds the perfect touch of fun to her room. Plus, I secretly can't wait to move it to the kitchen or living room when we upgrade to a big girl room, because it's just so cheery.
I found this vintage tiered fruit basket a local antique store and knew it would be perfect for holding everything from diapers & wipes, to baby essentials, and of course hair accessories.
Happy girl loves her crib! The crib sits right below the window and the lighting is so dreamy.