Kitchen Reveal!
I'm SO excited to share our new kitchen today! If you follow along on snapchat (kendra_hen), you've seen this whole thing go down :) I'm thankful to finally be done (aside from a couple very minor things) -- we are totally in love with this space. It has transformed our living space and really brightens up the entire house. This was one of those things we've wanted to do since we moved in and definitely wasn't a "necessity"...but I really didn't want to wait and then only be able to enjoy for a few years. We plan on staying in this house for awhile, and wanted to enjoy the kitchen while we can! :) After going through the renovation and seeing the results, I'm really thankful we took the leap. If you're on the fence, I encourage you to GO FOR IT! It's totally worth the investment!!
A dear friend of mine helped me design the kitchen (thanks Paige!) and without her, I would have had no idea where to even begin! I'll share sources for everything at the bottom!
// B E F O R E
One of my favorite parts of the kitchen is these open shelves. I have to resist changing them up on the daily -- the options are ENDLESS! Also, it's going to get SO festive around here come christmas.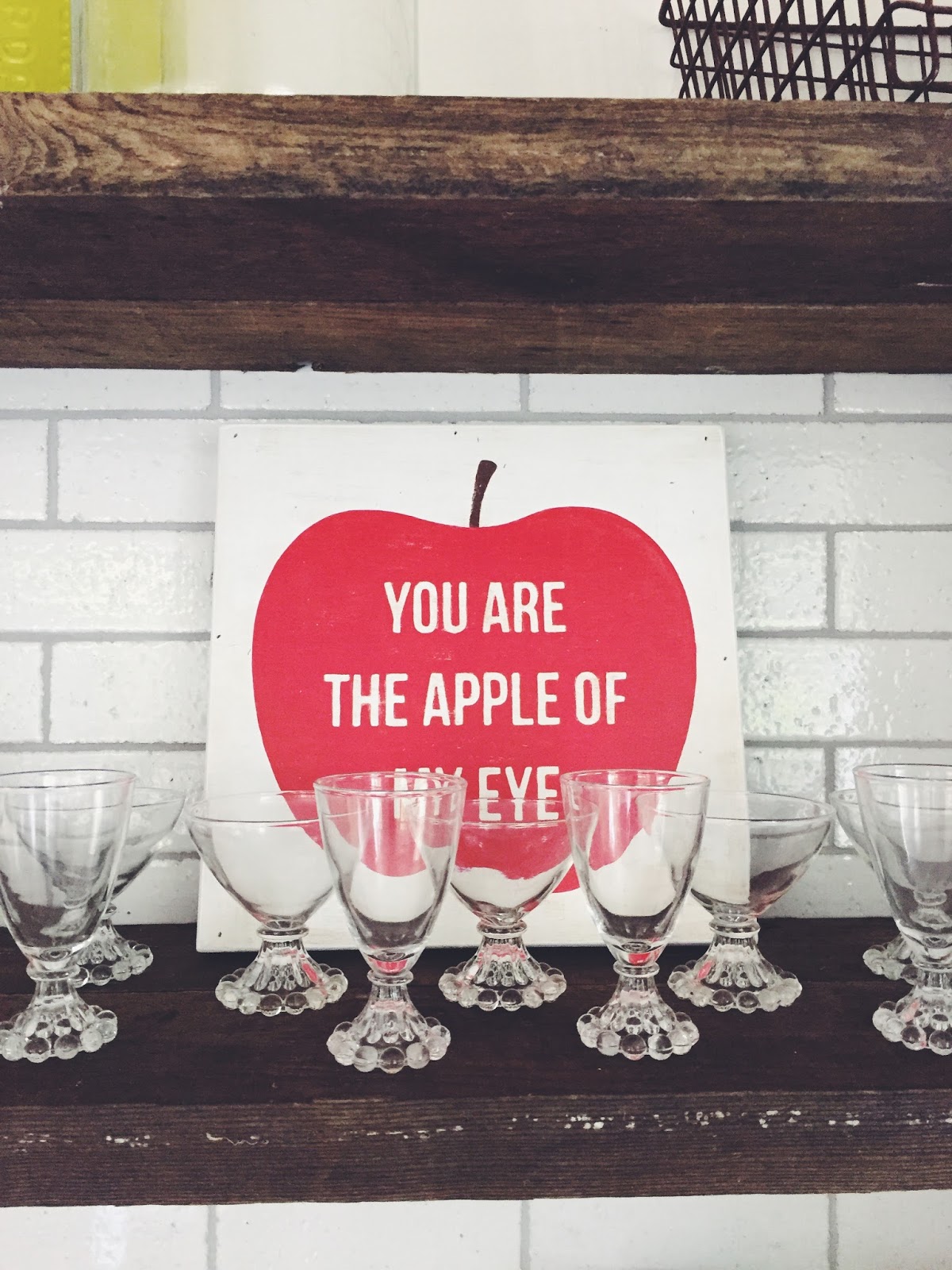 These were our grandparents wedding china! SO happy to finally be able to display them.
I wanted to be sure we kept color in the kitchen, and these chairs were the perfect touch of color without being obnoxious. They're also really wide which makes them great for the kids.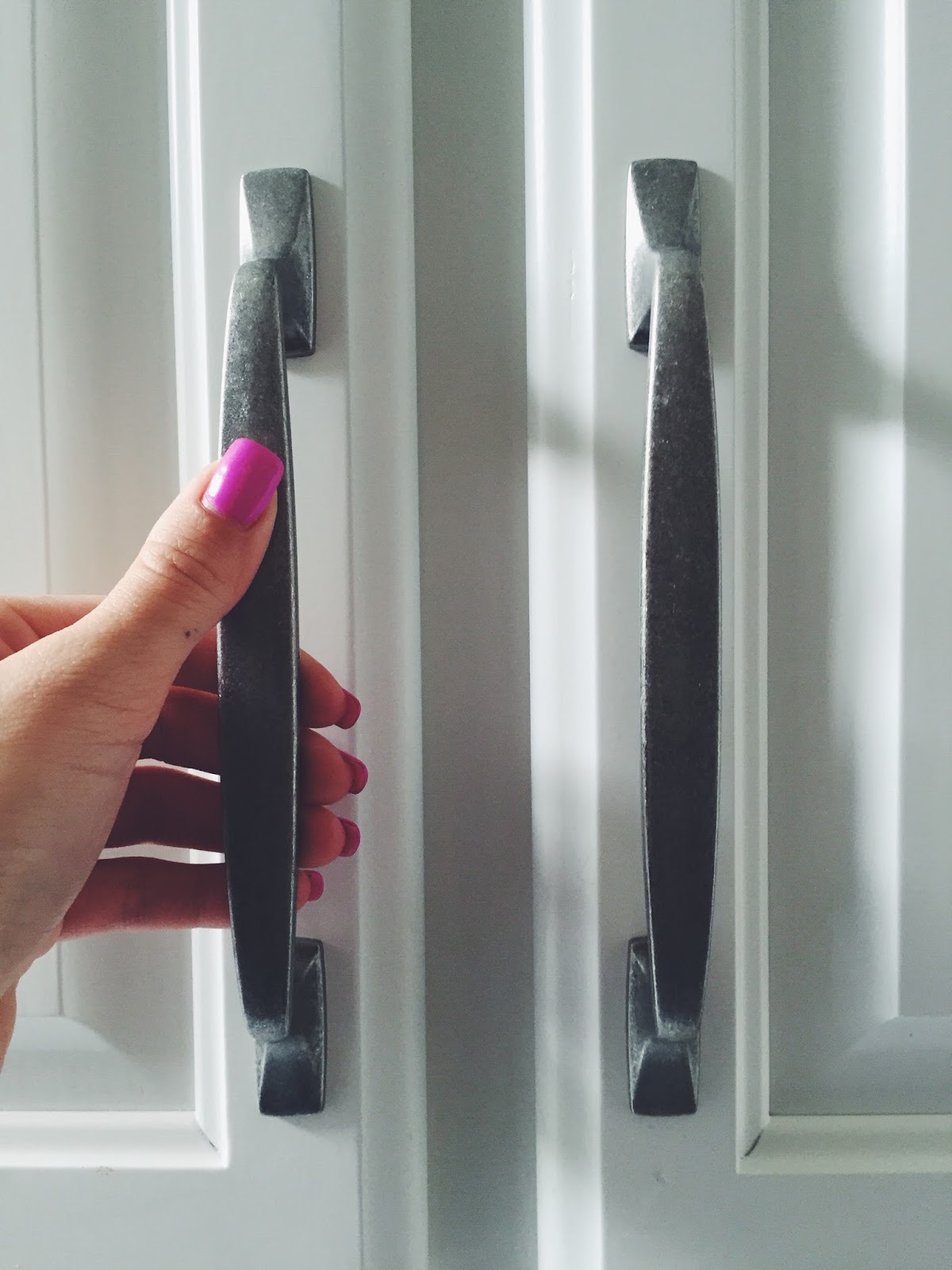 The copper pendants are the perfect mix of unexpected & rustic.
When Baylor was born, my mom bought me a little red wagon full of plants. Since, they've all grown & been replanted here. I love that they're exactly as old as Baylor and constantly remind me how quickly time goes.
RUGS USA sent us this runner for the kitchen and it's SO incredibly soft and hides crumbs like a champ - a serious credential in this kitchen. I love the pop of color it adds to the kitchen while being completely functional.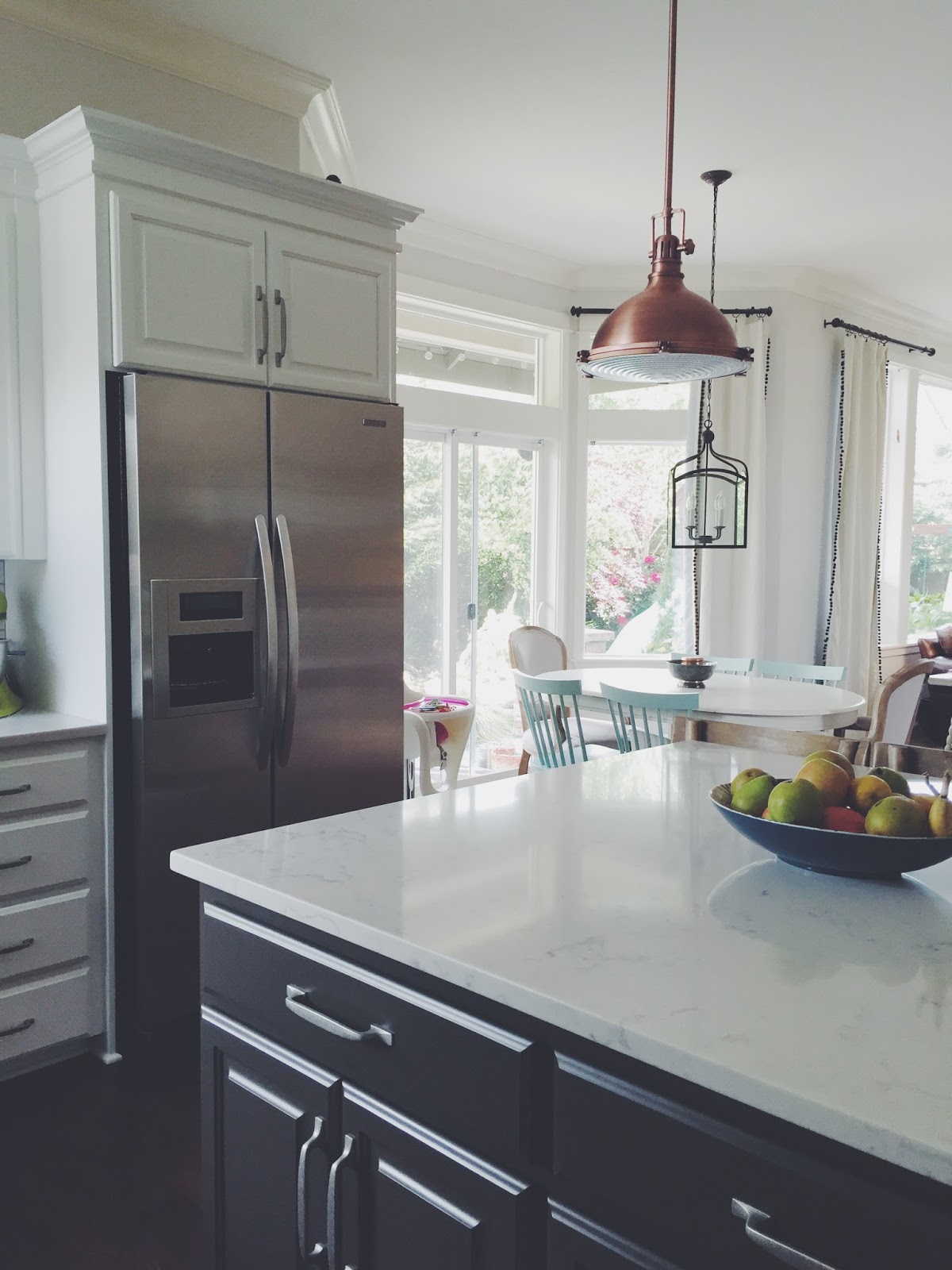 Let me know if you have any other questions!
SOURCES:
counters: pental/onixaa honed // hardware: amerock // faucet: Signature Hardware backsplash: Glazed Slimbrick (picket with grey grout) cabinets: BM White Dove // island paint: BM Black Fox // Walls: SW Zurich Grey // copper pendants: kichler (copper isn't available anywhere right now) // shelves: sourced locally from salvage yard // barstools: world market // EAT letters: Anthro // apple sign: c/o Sugarboo // Diffuser c/o Antica // Kitchen runner: c/o Rugs USA // curtains: PB Teen // Highchair: BOON