Apple Pie Caramel Apples
It's September AND Fair season around here, which has us (or just me, the pregnant lady) craving some caramel apples. Now, I won't bore you with just any ol' caramel apple... because there's this one... it's special in every sort of the word. Apple Pie Caramel Apple. Ok, you might be saying "ehhh, i don't love apple pie" (a category which I can squeeze myself in to sometimes), or "i'm a traditionalist and like a straight up caramel apple" (you are so boring)... BUT... please, promise me you'll try these. They're SO easy, incredibly tasty and well, they're beautiful too!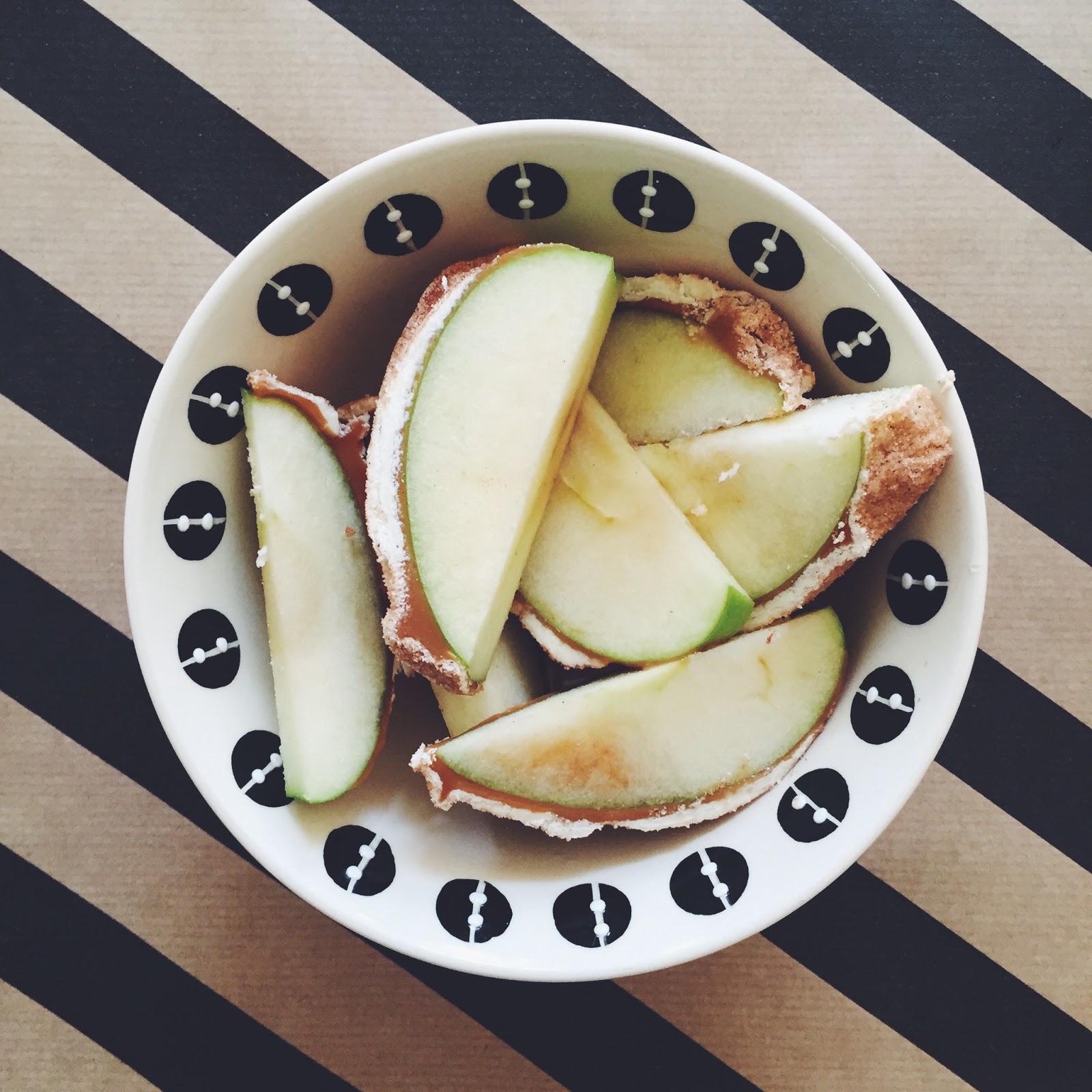 First secure your apples on sticks, dip them in melted caramel (we use the KRAFT Caramel Bits), set them on a sheet of wax paper coated with cooking spray (a little trick!) and let them cool. While that's happening, melt your white chocolate chips (a bag & a half or two bags) over a double broiler (this is a bit of a sensitive process, as you don't want to scorch your chocolate... be careful!) and roll the apple through the velvety white chocolate (your mouth watering yet?) ... next up, let this baby roll through a bowl of cinnamon sugar mix like a pig in the mud. The C/S mix gives it a clean texture on the outside and keeps everything together. Let them cool/harden for 1-2 hours.
We prefer ours cut into slices, as you get more bang for your buck (topping to your apple) and you can eat them easily on the couch this way. Preferably during nap time while watching "Tardy for the Party". Is it too early to pair with a glass of champs? #alwaystooearlyforthepregnantgirl
ENJOY!